School Bus Tracking System
Real-time data with the LIVE add-on
School Bus Tracking System
Real-time data with the LIVE add-on
Our new LIVE add-on can be used with our Simple and Complete Packages giving the additional benefits of live vehicle tracking, boarding notifications and real-time ticket scan data, all within a single low-cost system.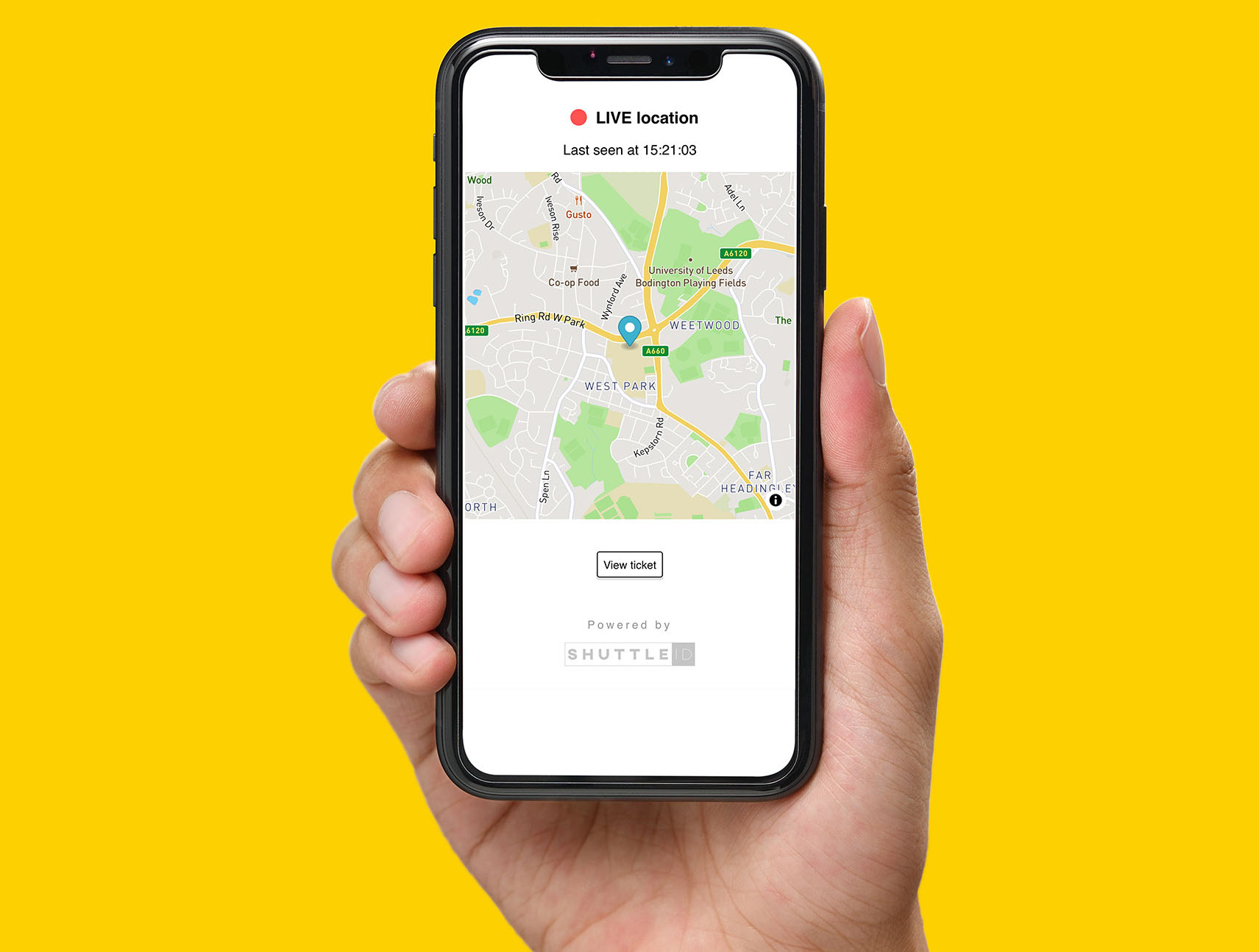 Live vehicle tracking
Our new driver app automatically publishes the school bus location data using low-cost, consumer grade tablet devices.
Passengers and parents can see the exact location of their school bus in real-time, accessed directly from the mobile ticket on their phone.
SMS service alerts, available on our Simple and Complete packages, help inform travellers ahead of time. Live vehicle tracking complements this with real-time updates, helping further reduce phone calls to you or the school.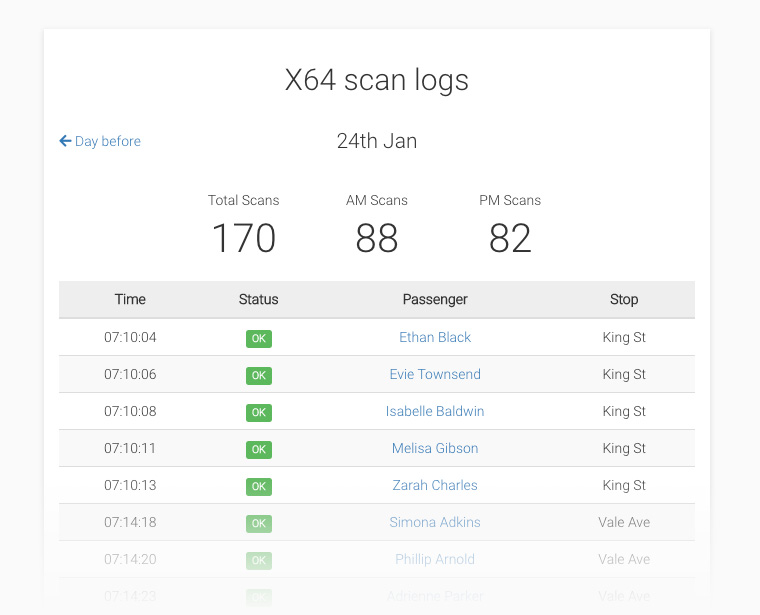 Real-time ticket scan data
With the new LIVE add-on, operators automatically receive scan log data in the back office in real-time, so you can keep track of who has boarded and when.
The driver app (connected using 4G networks) can update you immediately with any failed and successful ticket scans, enhancing your safeguarding capability.
This enhancement can help reassure worried parents if their child made it onto the school bus. When information is time-sensitive there is no substitute for real-time data.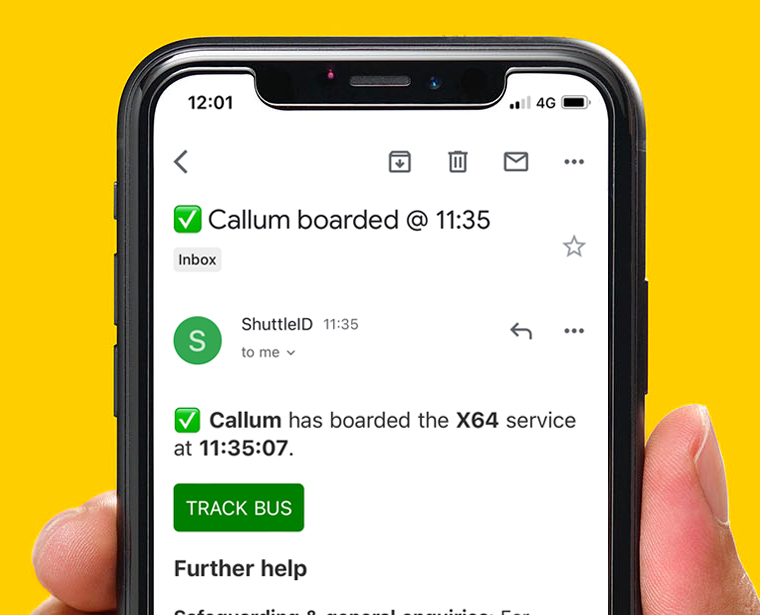 Boarding notifications
When safety is a top priority, parents need to know that it's safe send their child on the bus to school.
Boarding notifications with the LIVE add-on offer peace of mind to parents that their child has safely made it onto the school bus.
It also helps parents plan when to pick up their child from the bus stop and when they can expect their child to arrive home.
The feature is optional for both transport providers and the parents who wish to receive them.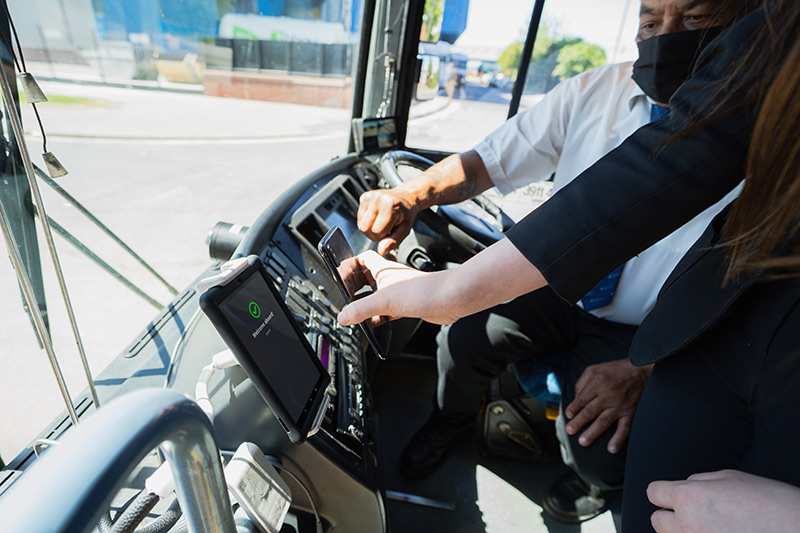 Save time and increase revenue
The LIVE add-on extends our Simple and Complete Packages which are designed to save you time and help you increase revenue on your school bus services.
Simple Package: Mobile bus passes. Ticket scanning. Reporting. Service Alerts. Waiting lists.
Complete Package: All the features of the Simple Package PLUS card and direct debit payments, voucher codes, automated renewals, ad hoc ticket types and more.
Contact us to find out how we can help
Request more info
Want to learn more?
Request an information pack
Request info
Questions?
Call us on 0333 344 9868 and speak with a specialist to answer all your questions
Get in touch
Book a demo
Schedule a demo and discuss your specific needs
Book a demo