The convenient and cost effective e-ticketing platform for school transport.
Take online payment and provide ticket validation on board your vehicles in less than 24 hours.
Save money
Restore revenue lost to fraudulent ticket activity. Works with cheap consumer hardware that's easily replaceable.
Rapid setup
Ready to sell tickets online in less than 1 hour. Ready to validate passenger tickets in less than 24 hours.
Direct transactions
From ticket purchase to your bank account in 7 days or less. No middle man holding onto your money or data.
Flexible
Transaction fee taken at point of sale. No extra invoicing burden. No lengthy contracts or commitments. Scales with your usage.
How it works
Sign up

Register for a ShuttleID Client account

Configure

Define services and tickets for sale

Sell

Tickets sold and delivered online
Install

Setup tablet device on board vehicle

Scan

Validate tickets with ShuttleID Scanner
10 second demo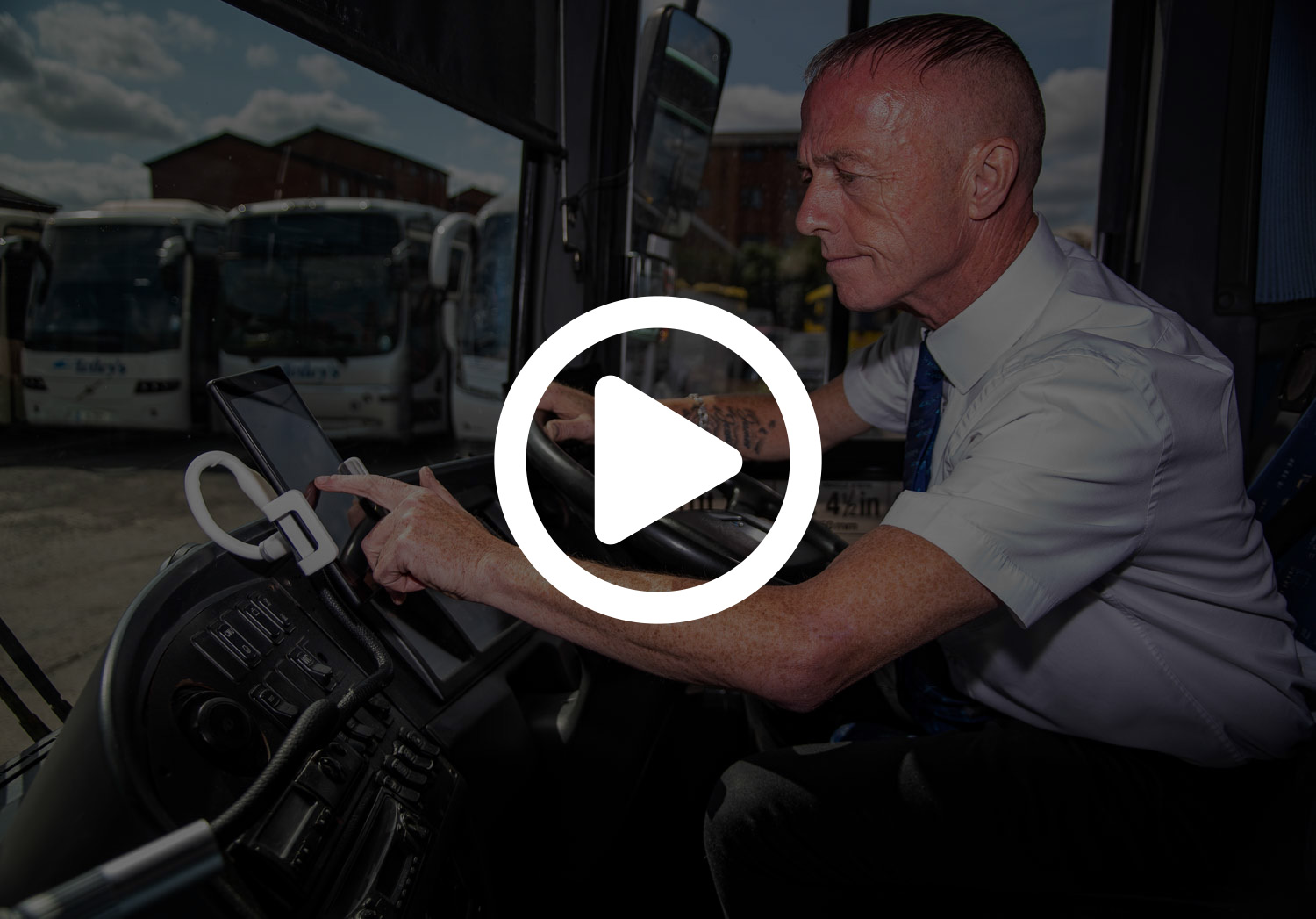 Our technology is lightweight, cost effective and easy to use.
Watch a 10 second live demonstration on how we deal with ticket fraud.
Frequently asked questions
Q: How are tickets sold?

A: Parents purchase tickets online with a credit/debit card. The result of the transaction is instant and ensures ticket validity is always accurate.

Q: How fast will the funds clear?

A: Funds will reach your bank within 7 days. This is the time taken between purchase with your payment processor, and when they payout. ShuttleID does not receive your ticket payment at any stage, only the platform fee.

Q: What protection does this offer parents?

A: If an operator goes out of business, parents paying by credit card will be able to claim their money back, unlike other payment systems (e.g. standing orders/direct debit).

Q: How are the tickets issued?

A: Tickets are delivered digitally to parents to share with their children. The tickets can either be presented directly on a mobile device or printed. The printed tickets are credit card sized and fit well within a lanyard or wallet.

Q: How will drivers verify ShuttleID tickets?

A: The passenger will present their mobile/printed ticket, which is verified by the ShuttleID scanner. This is activated when the driver puts the scanner into scan mode.

Q: How does the scanner work?

A: The scanner is an application that works on consumer grade tablet devices. It uses the front facing camera to scan for tickets, validating against a database of valid tickets and a log of previously scanned tickets.

Q: Does the scanner need a connection?

A: The scanner is designed primarily to work offline, which avoids risk of network downtime and cost of WiFi installation. The data can be synced at any point, either with a WiFi hotspot, or connection back at your depot.

Q: How is this system more secure than a traditional photo ID?

A: Photo IDs can be forged. The risk of this increases as the value of ticket increases (e.g. annual/term passes). ShuttleID assigns unique IDs to each ticket, verified against a database and scan log to stamp out fraud. Duplicated or invalid tickets are instantly flagged to the driver once scanned.

Q: Will this impact the time it takes to onboard passengers?

A: We prompt the passenger at multiple stages for effective and efficient scanning. The process shouldn't take any longer than it would for a driver to thoroughly inspect a physical photo ID. We are happy to arrange a demo to show how quick this process is.

Q: How does this work with our existing bus pass application process?

A: You can configure tickets available per service to prevent oversubscription. Combined with the data captured at ticket purchase, it often renders long formal application processes redundant.

Q: What happens if a ticket is lost?

A: If a printed ticket is lost, it can be reprinted by the parent or displayed on a mobile device. ShuttleID actively scans for duplicate tickets and will alert your staff. Tickets can be regenerated to render stolen tickets invalid.
Pricing
3.9% + 20p Platform fee on ticket purchases
£80 tablet Scanner per bus service
No ongoing costs
No setup fee
Let's chat
Unsure whether this service is suitable for your business? Have further questions?
Contact us at info@shuttleid.uk or call 0333 344 9868.