7 ways to keep parents happy on your home-to-school services
7 ways to keep parents happy on your home-to-school services
If you're concerned about competition on your school routes from other transport operators and even parents car sharing, it may be time to examine what extra value you can add to your school services.
Providing an enhanced service that offers convenience, flexibility and safety is what parents want in today's climate. Here are seven ways you can make parents happy and help stay ahead of the competition by using a system like ShuttleID:
1. Enhanced safeguarding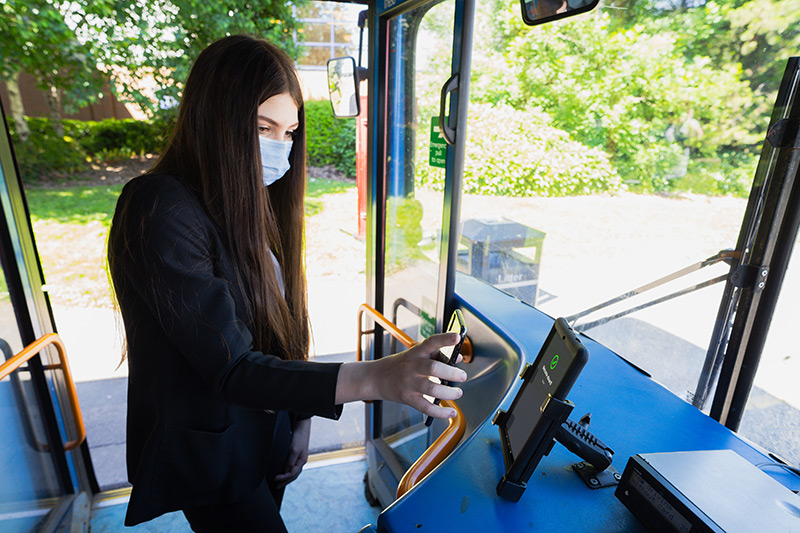 Imagine the scenario; little Johnny should have been home for dinner half an hour ago - but he isn't answering the phone and his parents are becoming increasingly worried. They look to you as a transport operator for answers. Did little Johnny get on the bus this afternoon? Where would you even begin? How long would it take you to come to a satisfactory conclusion?
With ShuttleID, operators have access to scan logs and know exactly who uses their school services and when. So if the dreaded call ever came in, you'd be prepared and able to give an answer in seconds, which could make a huge difference in a critical situation.
Giving parents the assurance you have safeguarding tools available could make all the difference in the decision for parents to place trust in you and your services.
2. Buy tickets 24/7
Parents are busy people. Having to call up to buy a bus pass within office hours not only takes away your valuable time but it is an inconvenience for parents. With ShuttleID, parents can purchase tickets online 24/7, in the evening or weekend, at a time convenient for them.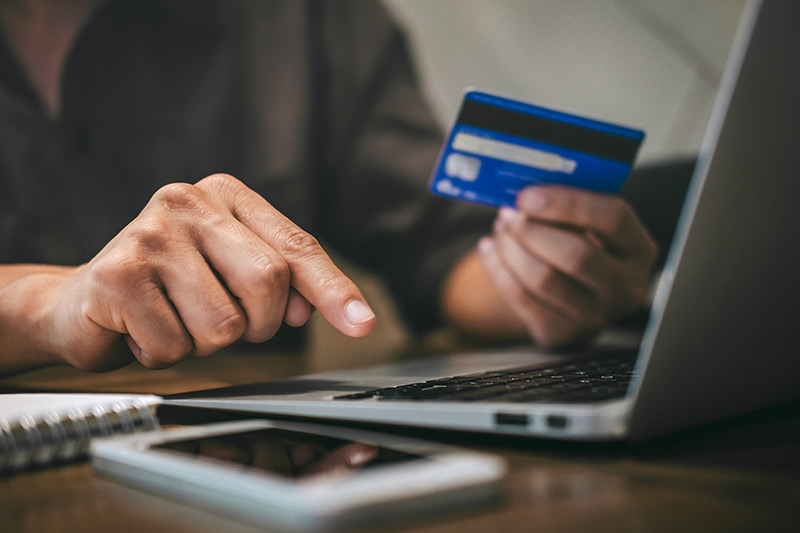 3. Flexible payment terms
Some operators only consider offering an annual or term payment in one lump sum payment, as it keeps their manual processes just about manageable. But have you ever wondered if your payment terms are pricing potential customers out? By offering more flexibility in your payment terms, you could see an upswing in patronage on your school services.
In a manual system, it would be very difficult to manage monthly payments. With a system like ShuttleID that automates payments and ticket issuing, it's now possible. In fact, our most popular ticket option offered by operators, and chosen by parents, is the annual pass with monthly payment terms. This helps get the commitment from the parents that they are signing up for the year, but spreads the cost so it's financially accessible.
The system ensures admin is minimal, and you receive an instant notification of any individual failed payments, with an option to void the ticket. This means you still retain control, even with the increased flexibility offered to parents.
4. Travel flexibility to rival the car share
For school services that are not already oversubscribed, your priority will be to try and ensure empty seats are filled. ShuttleID gives operators the ability to list different ticket types of varying flexibility, helping ensure revenue is maximised.
As some parents plan to car share or use different transportation for certain days of the week, depending on afterschool clubs etc, having this flexibility available to you can be really effective and can help encourage parents to ditch the car..
5. Instant ticket delivery
"This was the easiest ever and I'm no good with IT, fantastic system, been with you for years posting to you in snail mail. Well done for a great system." - Parent feedback
Parents want to obtain a bus pass in the quickest way possible. Having to complete lengthy application forms, post photographs and call to make card payments over the phone will lead to frustration and delays.
For competitive routes, having the capability to list, sell, and deliver your bus pass before your competitor may be the deciding factor for parents that crave both convenience and also assurance travel is sorted for their child.
If parents have left it late to buy their ticket they may be worrying that they won't receive their printed pass ready for the child's first day. Delivering an electronic ticket instantly removes any postal delays, which means they can leave it as late as minutes before travel.
6. First class communication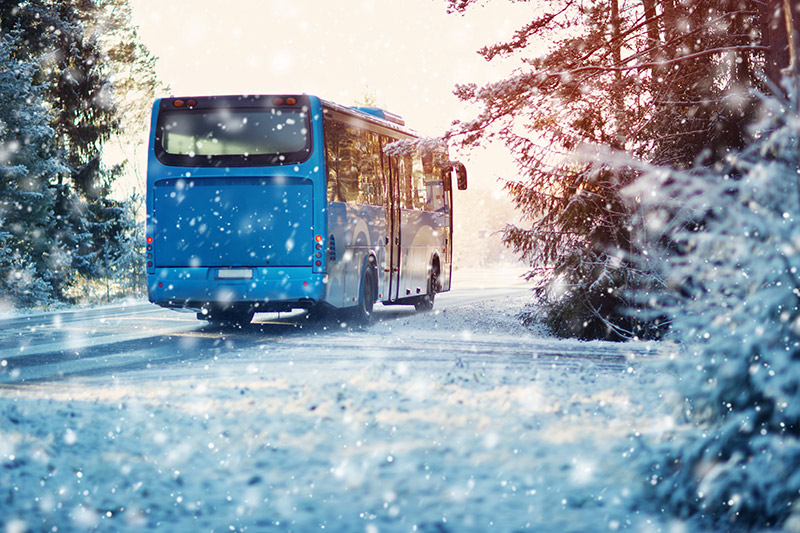 Parents don't necessarily want to know today that the school bus is running on time, this should be a given. What they do need to know however is when there is a divergence from the schedule, which is hopefully not as common.
Without good and proactive communication, this leads to panicked parents flooding the office calls and email, at a time your team needs this least. Using facebook, or other social media platforms to notify parents if a bus is late can cause a lot of users to miss critical announcements.
ShuttleID gives operators a powerful SMS based service alert system. All parents in any given service can receive a text message letting them know a service is late or cancelled, whether this be due to traffic or bad weather. Your critical message is sent out instantly to parents, achieving high visibility and reassuring customers the situation is in hand.
7. No more pass replacement fees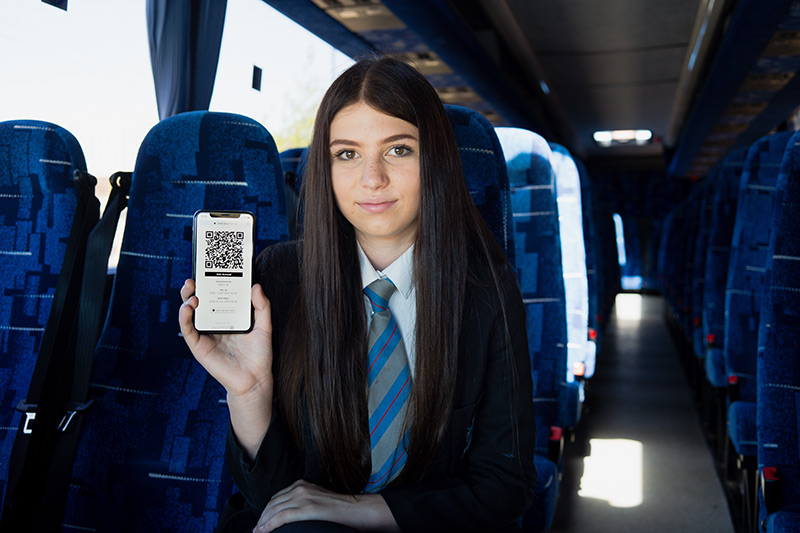 Little Johnny keeps losing his pass, and each time this happens, it needs a busy parent to fill out forms and contact the office during working hours. All while adding uncertainty around whether the driver will let the child on the bus. To add insult to injury, the replacement pass comes with an admin fee, which requires the parent to hand over even more money begrudgingly.
With ShuttleID, tickets can be accessed 24/7, putting an end to replacement pass fees. The system not only offers the ability to use a ticket on a phone, which is much less likely to go missing, but with the print-at-home option this means parents also have a backup.
"Really easy! And I like the fact that we have an electronic ticket. Took about 3 minutes to do." - Parent feedback
Contact us to find out how we can help
Request more info
Want to learn more?
Request an information pack
Request info
Questions?
Call us on 0333 344 9868 and speak with a specialist to answer all your questions
Get in touch
Book a demo
Schedule a demo and discuss your specific needs
Book a demo